1) I just want to say right now that the very first logotype predates TRON Legacy hype, OK. While I still feel the need to apologize to Daft Punk somehow, it was a start that followed closely on the first real game concept (below). This type treatment was also quite a bit less flexible--a good logo should be able to handle black-on-white-background as well as white-on-black, or color treatments well.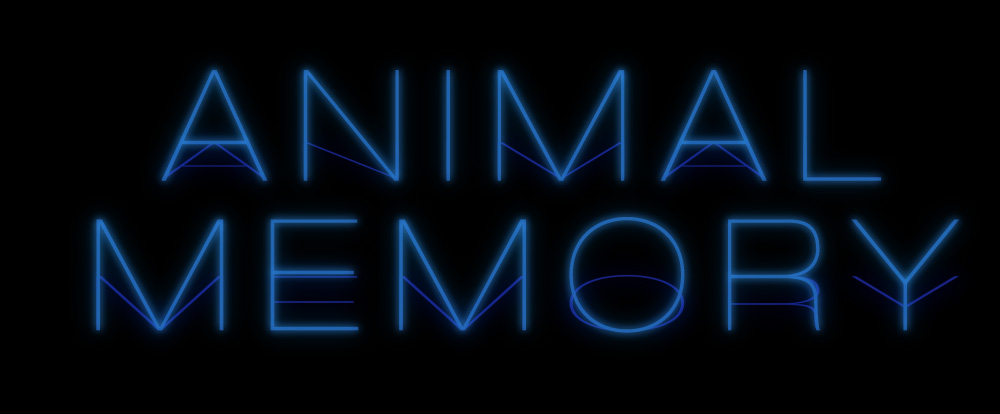 Since the game was all BLAME! + Another World, a cold blue, almost ethereal feel seemed right. But I really don't think the game is going to look anything like this, so the logo didn't stay this way for long either.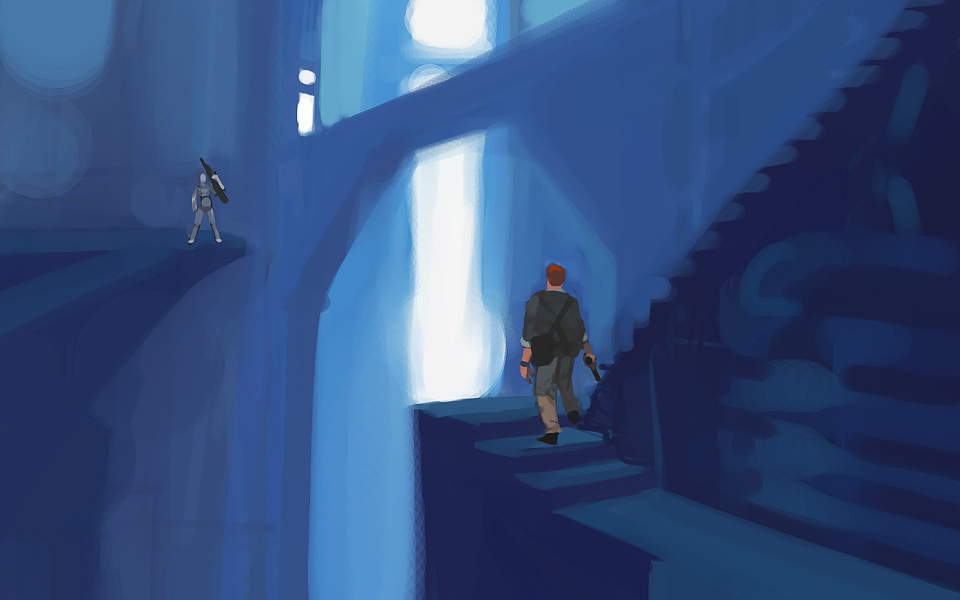 2) This one was a bit too far in the other direction. The title did feel fairly literary to me, but to look at this type treatment you'd think that you were about to play a self-serious IF. Or maybe just a straight up literary novel about ennui and the erosion of the American middle class. The leading between the two words in the title also bothered me, I couldn't quite suss it out so that the distance was comfortable.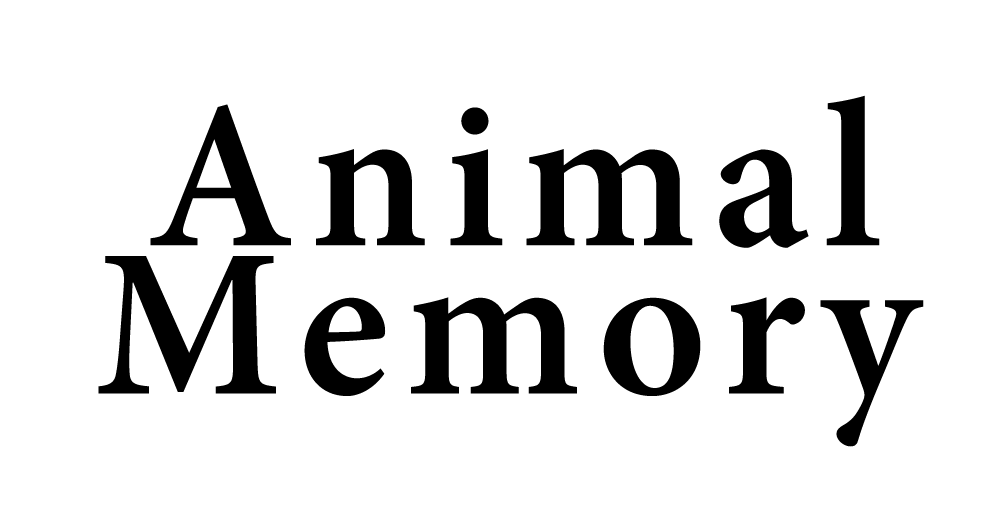 3) Some time later I took another crack at it and arrived at the current logotype. Later dial in the kerning (see below), but this version gets across most of what I wanted. A boldness, a sense of adventure, and it looks good in various color/background treatments.

Including this color version which I still quite like and may yet incorporate more steadily into material:

There were a few small things left to do. The visual offsetting between some of the letters on the different lines annoyed me--so when in doubt, kern off of a grid. The revised type treatment puts the center of the logo exactly between the M in Animal and the middle M in Memory, and I think does a better job of continuing the diagonal/triangular suggestions from the top line to the bottom line.
Not to mention this treatment is also robust enough to look pretty good with both words on a single line, instead of two. May not be needed, but helpful to have these kinds of things if you find yourself needing them unexpectedly later.